Why Buy Duo-Safety Ladders?
Welded & Expanded Rungs!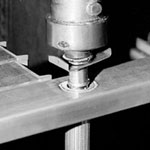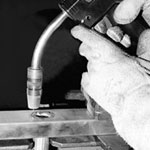 Welded 6061-T6 has minimum yield of 8,000 PSI. This makes the strongest rung to rail connection possible.
We at Duo-Safety feel rungs should never come loose. If your rungs get loose on any extension ladder, the fly section could fall out. Do you have time to check all of your ladders before you use them??
We feel it makes a lot of sense to use the strongest possible rung connection method to make the safest possible ladder. Thus buy Duo-Safety Ladders with welded and expanded rungs.