Printer
Friendly
Replacement Parts
Safety Shoes
Our Safety Shoes are designed for use on all Duo-Safety ladder models. Shoes are equipped with rugged, spiked toes for ground use and are easily converted to rubber soled shoes for hard surface use. Suction soles have 8" of gripping area. These shoes come standard on all folding ladders Model 585A and are optional on all other aluminum or fiberglass ladders.
If you have any further questions, please call 920-231-2740. See our Price List for current pricing.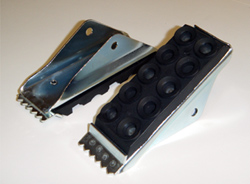 Part# SSW-B
(Safety Shoes Bulk - no hardware)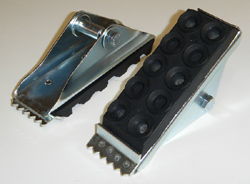 Part# SSA-585
(for 585-A Folding Ladder,
includes attaching hardware)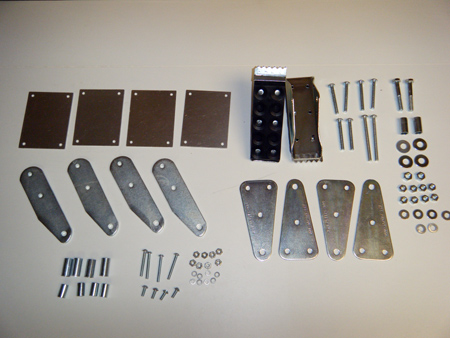 Part# SSA-U (Universal Kit)
When ordering Safety Shoes, if no ladder model is specified, the customer will receive the above universal kit. If a ladder model is specified, we will assemble the appropriate ladder plates for the ladder model as shown below.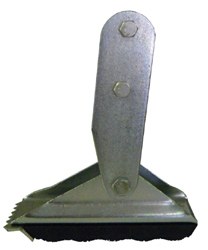 Part# SSA-U
(Shown assembled for
Aluminum Extension Ladders)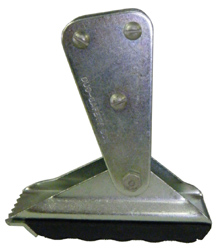 Part# SSA-U
(Shown assembled for
Aluminum Roof Ladders)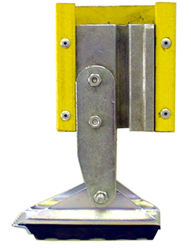 Part# SSW-FG
(Shown assembled for
Fiberglass Extension Ladders)
Part# SSW-FG
(Shown assembled for
Fiberglass Roof Ladders)